Room Type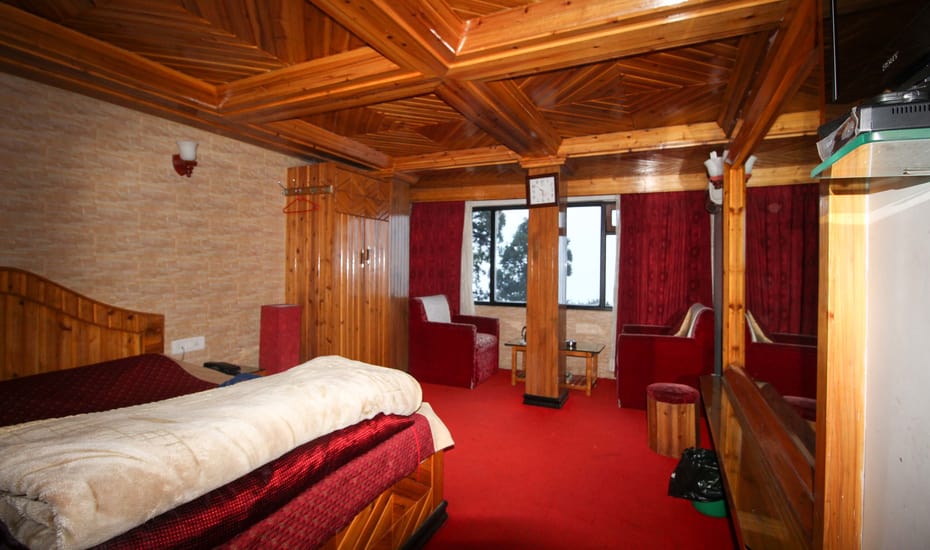 Non AC Deluxe Double Bed Room_Non View
2 Adult and 1 child accommodation .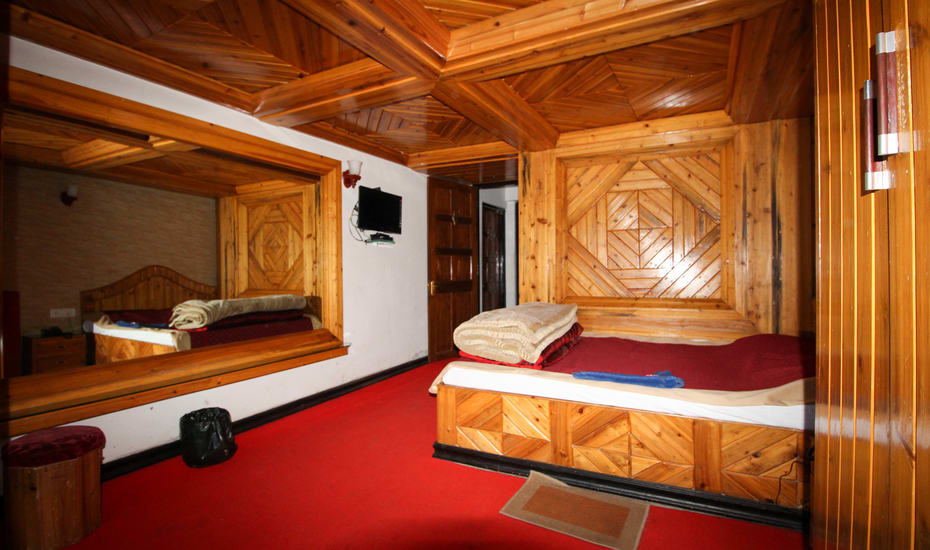 Non AC Deluxe Four Bed Room
4 Adult and 1 child accommodation .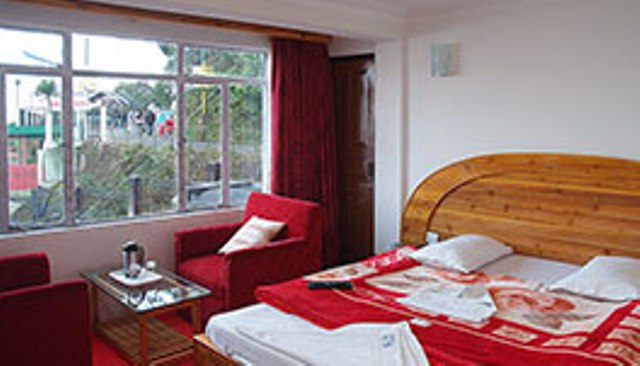 Non AC Double Bed Room_Hill View Room
2 Adult and 1 child accommodation
Hotel Policies
The primary guest must be at least 18 years of age to check into this hotel(s).
As per Government regulations, It is mandatory for all guests above 18 years of age to carry a valid photo identity card & address proof at the time of check-in. In case, check-in is denied by the hotel(s) due to lack of required documents, you cannot claim for the refund & the booking will be considered as NO SHOW.
Room will not be allotted to guests without luggage.
The tariff include Accommodation charges only . For optional room services (such as telephone calls, room service, mini bar, snacks, laundry extra bed etc ) , additional charges are levied by the hotel(s), we shall not be held responsible for it.
Extra person without mentioned in the booking voucher will not be allowed to stay in the hotel.
Extra bed can be accommodated with a folding cot or a mattress, subject to room size & availability with additional cost .
The hotel(s) reserves the right to decline accommodation to localities /same city residents. Enjoy Holidayinn will not be responsible for any check-in declined by the hotel(s) or any refunds due to the above mentioned reason.
The hotelier may charge your Card/Account for additional cancellation charges, if any.
Hotel may charge compulsory supplement on Christmas, New Years eve and other festive periods. Any such supplements need to be paid at the hotel. As per the govt. guidelines valid govt. issued id proofs are required to be presented at the Time of C/in.
The standard check-in time is 08:00 AM and the standard check-out time is 07:00 AM. Early check-in or late check-out is strictly subjected to availability and may be chargeable by the hotel. Any early check-in or late check-out request must be directed and reconfirmed with hotel directly
In case of an increase in the hotel(s) tariff (due to an event or festive occasion) the customer is liable to pay the difference, if the period of stay falls within this duration.
Local ID proof & Pan card will not be acceptable as ID proof.
Enjoy Holidayinn will not be responsible for any service issues at the hotel(s)
For Day Use booking, extension of stay beyond the time slots booked will levy additional charges & also depends on availability .
Check Cancellation Policy
© EnjoyHolidayinn all Rights Reserved | Designed by
Lnsel